For more than half a century, IMA Life Freeze Drying Solutions has been the gold standard when it comes to providing the benchmark for freeze drying solutions to the pharmaceutical and biotech industries.
Precise silicone oil cooling from SWEP brazed plate heat exchangers
In the pharmaceutical industry, some medicines need to be stored and packed in the form of lyophilized product, which poses challenges to the freeze dryer as the machine must have precise temperature control during the freeze-drying cycle. Good heat transfer of silicone oil as the secondary refrigerant is crucial to this complex process.
IMA Life Freeze Drying Solutions' goal was to use a SWEP brazed plate heat exchanger in freeze drying applications to ensure reliable heat transfer from silicone oil as the secondary refrigerant so that the whole cycle has a constant, precise and stable temperature.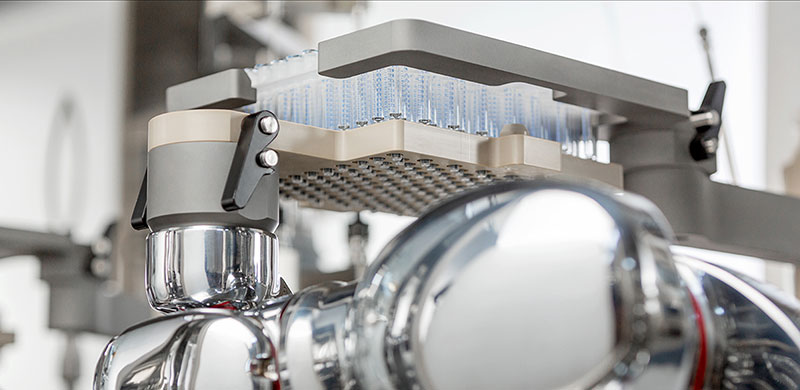 IMA installed a SWEP V120T as a condenser to cool down the silicone oil, so that the temperature of silicone oil can decrease to -80°C to quickly and effectively cool the medicine during the freeze-drying cycle. Each compressor in the system is equipped with 2 V120T brazed plate heat exchangers. The brazed plate heat exchanger ensures the reliability and quality of the freeze-drying process.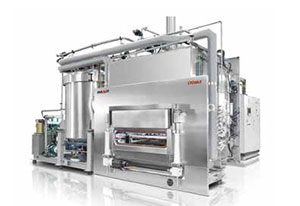 A compact solution
The result is a compact solution with a considerably smaller footprint than the previous solution. The biggest advantage of the new system is the stable and reliable performance.
This is especially important for pharma­ceutical producers looking to achieve sustainable production with minimal downtime, which may result in huge losses as the medicines undergoing such processes are usually expensive and sensitive.
"It is essential that pharmaceutical products are treated with the utmost respect and care during handling. Take the freeze-drying of powders as an example, no negligence is allowed during the production process as any deviations in temperature will result in the contamination of the entire batch under processing. SWEP brazed plate heat exchangers deliver stable performance which is an aspect we pay great importance to. This help us to provide more reliable equipment to our customers and achieve sustainable pharmaceutical production", says Mr. Wang, Technical Department Manager at IMA Life.